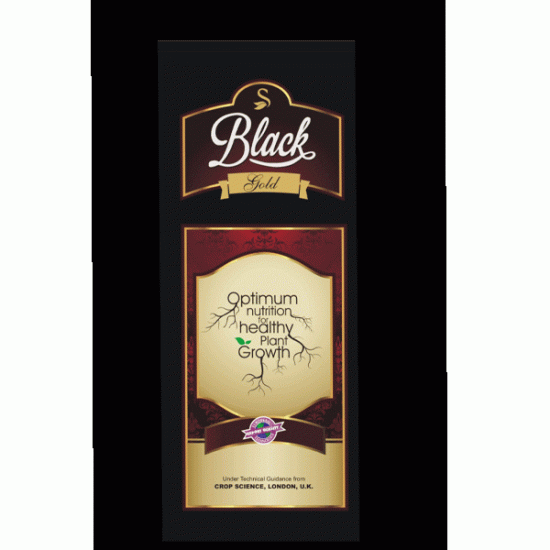 Delivery Mode : We are having tie-up with almost all the major transports , Once we receive the order , we dispatch the material immediately to the transport , and book it on to pay basis, and once we receive the LR copy , we forward the same to you , For material more than 250 Kg we can send the material by GATI also at very reasonable rates
wholesale.krushikendra.com offers a huge bouquet of 200+ payment options including all the major
Credit Cards, Debit Cards (All MasterCard /Visa /Maestro /RuPay Cards), Amex EzeClick,
Net Banking - All the major banks
Prepaid Instruments : Paytm
Mobile Payments , UPI etc
and up to Multi Bank EMI options.
Black Gold (Sea Weed Based ) Premium Plant growth regulator
This product qualifies for an attractive Scheme
Please check up the scheme for this products , Please visit the schemes section for more details
Black Gold (Sea Weed Based ) Premium PGR - Plant Growth Regulator
Black Gold is a Perfect Seaweed Based Fertiliser
A combination of premium Humic Acid along with vital Amino Acid & Adjuvents. Root Development and overall vigorous growth
Black is a concentrated liquid from of 'humus' the heart of every organic matter. The uptake & translocation of micro elements as well as auxin, amino acids, organic phosphorous is improved by the presence of humus (i.e. humic acid) in the soil. It also accelerates the germination, seedling vigour, of roots to a large extent, Vigorous root growth improves the soil texture & condition and makes them strong, healthy and resistant to diseases. Being a natural product it enhances the activities of natural elements present in the soil. e.g. useful micro organisms, earthworm etc.
Packing available : 500ml
The product offer here is 500 ml Pack , delivered to your address .
Use for Agriculture Purpose only

Stock:

In Stock

Model:

Black_Gold

Weight:

1.00ltr

Shree Pesticides and Chemicals
This product has a minimum quantity of 10